MiraMagia is a browser-based game from Travian Games GmbH, launched as a beta in April 2011 and officially launched in August 2011. Players create a character and begin growing and harvesting plants. As their character grows, they can learn magical spells, participate in Dragon races, build and decorate their home, and compete with other villages in competitions.

Current Season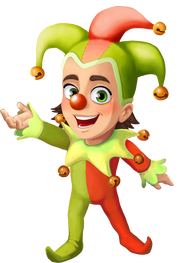 The Current Season in Miramagia is Carnivals Dance and it lasts from 16th February 2015 to 23rd February 2015.

Today is 27 07 2017.
Main Pages


Farming

Village

City

Dream World

Dragons

Market

Spells

Valley


Basic Gameplay
Home Village
World Locations

Creating a character
Resources
Interacting

City

Town Hall
Mana Trader
Ruby Merchant

Other Villages
---
This page was last modified on 3/08/2016
This page has been viewed 0 number of times.
Ad blocker interference detected!
Wikia is a free-to-use site that makes money from advertising. We have a modified experience for viewers using ad blockers

Wikia is not accessible if you've made further modifications. Remove the custom ad blocker rule(s) and the page will load as expected.